Power Window Regulator Repair in Simi Valley
Power window repair
If your window is not working, you need a quick fix.
Your car's power window motors are one of the most active parts of your car. Poor quality parts can wear out the motors and lead to costly repairs. If you need a window repair, trust our expert technicians at Simi Valley Auto Glass to get your window back in working order.
If you are experiencing problems with your side power window, the Simi Auto Glass experts can help you get the best repair possible. Our team will ensure that the motor works exactly how it used to before it needed service. We'll repair your window quickly so you can use it again as quickly as possible.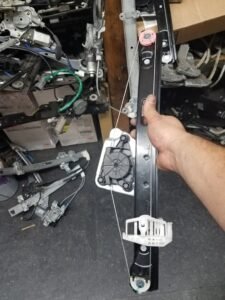 Replace your window regulator in Simi Valley Now !
Window Regulator Replacement in Simi Valley
We can fix the following issues :
Power windows that won't work
Slow rolling
Off-track vehicle window
Faulty power-window switches
Power window buttons not working
Windows that are unreliable
Windows that don't stop working
What to Do When Your Internet Gets Out of Line